WOULD YOU LIKE YOU FLY WITH US?
BASIC
$129 usd
From 7 up to 10 minutes flying
Transportation from Cusco city RT
**SEASON limited OFFER: Go pro video included**
*Price per person
Special Offer 1: $105 usd per person if 2 people minimum. Go pro video not included
Special Offer 2: $115 usd per person if 2 people minimum. Go pro black video included.
Maximum weight: 90 kg/ 198 pounds
PREMIUM
$159 usd
10 minimum up to 16 minutes flying
Included manouvres upon request
Transportation from Cusco city RT
HD Go-Pro Black Video. Selfie stick filming mode
15 photos minimum package
*Price per person
Offer 1: $155 usd person if 2 people
Offer 2: $145 usd per person from 3 people on
Maximum weight: 90 kg / 198 pounds
PRO
$239 usd
15 minimum up to 30 minutes flying**
Private service
Included manouvres upon request
Transportation from Cusco city RT. Complimentary pick up or drop off if staying in Sacred Valley
30 photos package
HD Go-Pro Black Video. Selfie stick filming mode
*Price per person
Offer 1: $230 usd per person if 2 people
Maximum weight: 99 kg / 218 pounds
**Flight time depends on weather conditions. If we fly less than 15 minutes, we could fly again or you get a discount.
WHAT OUR FRIENDS SAY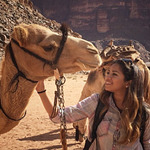 Alexia
I had a great time! I was very scared of course as it was my first time but I am so glad I went for it! It was super safe, they told me exactly what was going to happen and what I needed to do. It is one of the best things I did in my time in Peru!"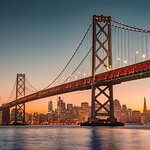 KENNETH
.
This was the best thing we did in Cusco for sure. If you're thinking about it, just do it. There's no better way to see the sacred valley than to fly over it. There's a really low chance of not being able to fly, and all 4 of our group got to go and had an absolute blast. Thank you to our pilots Andy and Elvis for the incredible time!!
HERALPV1130
I saw this before in other places but flying over the sacred valey of the incas was for sure the best choise ive ever made. Andy was a great guy all the time. Thanxs to him and all his great flying skills i had the best time."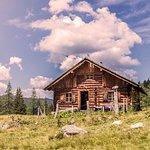 Jon B
My girlfriend booked this for her birthday and Andy and his crew looked after us really well from pick up from our hotel to our incredible time in the sky. They were incredibly professional and safety was clearly high on their priorities. Having never paraglided before they put us at ease and it turned out a great way to view the Sacred Valley. I couldn't recommend Andy and the team highly enough.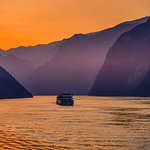 Louise B
.
This was by far one of the best experiences I have had in Peru. Andy picked me up directly from my homestay and made sure we stopped to grab some snacks and water as well as a few photo opportunities on our way up to the flight zone. He made sure i felt comfortable and that i understood the safety briefing. I had to postpone and Andy was so flexible which made the whole process so much easier. Overall this was an unforgettable experience that i will tell everyone about back at home. Thanks again Andy!!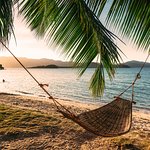 Charlene
.
We just returned from our Peru trip and the paragliding over Sacred Valley with Paragliding Cusco was one of the 2 highlights of our trip, the other being of course Machu Picchu. Our 3 children in their 20"s and I went on the adventure. This experience is a must do for persons who want to see the beauty of the land and mountains in an exhilarating very safe way. The crew is highly experienced and professional with safety of utmost importance. They are also extremely knowledgeable and super friendly. Definitely pay the small extra fee for the GoPro video camera so you can extend the stick to get a full surroundings view as you catch the rising thermals. It's breathtaking!! I think in the past 3 days since we have returned home, every friend of ours and our 3 children has seen our videos and heard about how we flew with the wind over the Sacred Valley in Peru. Thank you to all of you at Paragliding Cusco for making this an experience of a lifetime for us.
PARAGLIDING IN CUSCO - THE BEST EXPERIENCE EVER!
(Visited 107.351 times, 26 visits today)