ADVENTURE AT THE SACRED VALLEY OF THE INCAS
FLYING SPOTS
This is our favourite place for paragliding. Take off is at 3780 m.a.s.l. Landing is at 3300 m.a.s.l. This flying spot is just 1 hour away from Cusco and it's easily combined with other tours or activities (kayak, zipline, etc.) around since its location is strategic. It is located over the Sacred Valley of the Incas, above Urubamba. Enjoy flying in the heart of the Andes by Paragliding Cusco. See location
here
.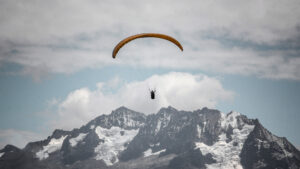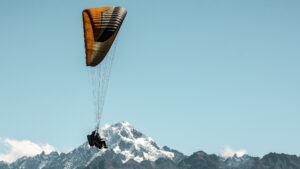 Rahuanqui is a nice discover around Cusco. This is also a beautiful spot for paragliding. Take off is at 4100 m.a.s.l. Landing is at 3330 m.a.s.l. This is our second most visited flying spot when conditions are not good at the main location. See location
here
.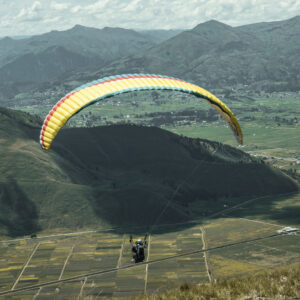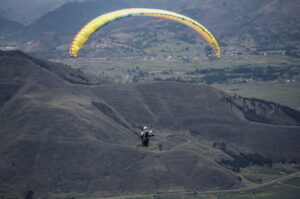 Ancahuasi is a small town 45 minutes from Cusco city. Take off is at 4000 m.a.s.l. Landing is at 3300 m.a.s.l. This is our 3rd flying spot option for flying. To get to the take off point we need to hike 10 minutes after the final stop of the car. See location
here
.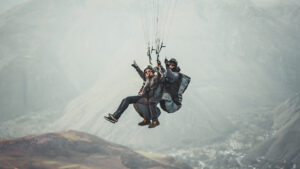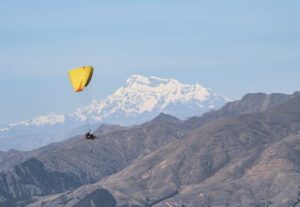 ABOUT
Paragliding in Cusco
Paragliding in Cusco is an adventure sport which can be combined together with your trip to Machupicchu. This activity just requieres, in ideal conditions, half a day, which could be either in the morning or afternoon.
We fly all year around. If someone's told you it is not possible to fly in rainy season(November to March), then they are totally wrong. Do not hesitate to contact us to ask for more details.
Our daily departures allow you to include this one-life-time experience to your previous set itineraries. One day can be enough to get an amazing experience while you are in Cusco. Enjoy this amazing adventure sport right in the heart of the Sacred Valley.
.
PARAGLIDING CUSCO
Paragliding Cusco is a group of experienced paragliding pilots flying the Andes of Cusco. We've learnt paragliding is about patience. We do our best to give our passengers the best experience ever from the moment we tell people what to bring and how to be dressed until we drop them off back at their hotels.
Taking care of our paragliding gear is at the same time so important, so we have certified paragliders and harnesses to guarantee quality of service.
We believe if we give our passengers the best, we can be the best!
FAQ'S
How long does it take to go paragliding?
In ideal conditions, this activity just requieres half the day. We leave Cusco city in the morning around 08:00 hrs and return by 13:30 hrs. Afternoon departures are scheduled for 14:00 hrs. However we schedule these afternoon flights usually from September to May because of the strong wind. If you'd like to fly in the afternoon but you're coming during the other months, contact us first to check weather forecasts.
Please, remember paragliding is about patience. We wait for the best conditions in order to fly. There's no rush in this activity. The point is to keep it safe.
During the rainy season, the waiting time can go longer. So, let us know if you have some other activities scheduled for the rest of the day, as tours or flights out.
Do I need previous experience?
Since you fly together with a professional pilot, there's no need for previous experience as you go as a passenger. Safety briefing will be given anyway at the flying spot.
How long does the flight itself last?
The tandem paragliding flight can last from 7 to 30 minutes. It obviously depends on weather conditions & on the package you've selected. But at the same time, it depends on how you're feeling. Some people experience dizziness or nauseas. If you have not had any troubles with altitude, so there's no any worries. You can select the package you'd like to fly with at the purchasing process. Contact us for further information
Could you arrange my Machupicchu trip as well?
Paragliding while doing your trip to Machupicchu is possible since our flying spots are located in the Sacred Valley surroundings. We can even help you to organize your trip to Machupicchu. Climbing Waynapicchu or Machupicchu Mountains are must-to-do things while you are in Peru. Do not hesitate to ask about our special packages combining paragliding together with Machupicchu, biking, zip-lining in the Sacred Valley, Pachamama ceremonies, etc.
Do you include insurance in your paragliding trip?
In Peru there's no such a thing like 3rd parties insurance for this kind of activities. So, there's no insurance coverage.
Do you have any weight restrictions?
Our gliders have a huge range for weight. They can carry from 115 kg until 230 kg. How ever we have set our wight limit until 95 kilos or 210 pounds. Just let us know these details in advance to get the accurate logistics.
What happens if we cannot fly due to bad weather conditions?
We fly all around the year and to tell the truth there's small chance to cancel our operations due to weather conditions since we just need -1 hour good conditions- in average. Direction of wind, Wind speed are the most important things to check among other ones. The pilot in charge will tell if you just need to wait longer or if the flight gets cancelled. In case of cancellation, our penalties policy will apply. Make sure you've read that info
here
before booking your flight
Does the price include video filming or photos?
Depend on the package you select, video filming and photos might be included. Only basic package does not include photos or video. It has small extra charge. Please, let us know if you've selected the basic package and you'd like to add it. All photos and video will be sent to you by a link, so you can download them in high quality. Remember that if you've selected a package wich include footage you must download all of the files upon you get the links, because after 72 hours they get deleted definitely.
Remember, we use the last versions of Go-Pro (Black series) cameras for video filming.
Could I use my own Go-Pro camera or even my mobile phone?
Feel free to bring your own Go-Pro cameras. There's no any charge for that.
Flying is smooth most of the time, so you can use even your mobile phone. However, make sure it is attached to your selfie stick or to yourself.
Could one of my friends come together with me as just company?
Absolutely. However let us know in advance. Also, it might have small extra charge for transportation
.
Do you have gear for rental?
If you're already a paragliding pilot coming to fly around in here, we can help you getting the right gear for you. We offer gear+assistance service. Do not hesitate to contact us
.
(Visited 6.750 times, 1 visits today)