The Andes (Cusco, Colca Canyon, Lake Titicaca)
The Southern Andes have, in general, well-defined seasons. From June to August, while winter days are typically sunny and warm, the temperature can drop to below freezing (27°F/-3°C) at night. Rain seldom falls during winter.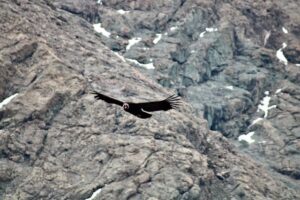 From January to March, the summer months offer daytime temperatures to 85°F/30°C, milder nights (typically to 45°F/8°C) and plenty of rain. Despite some rain, December and April are nice months for traveling, since the mountains are lush with summer flowers and you enjoy plenty of sunshine. But definitely our favorite month is May, when the rainy season just finished, the temperature is mild and the mountains are still green. Departures during Andean spring and fall offer weather patterns intermediate between these seasonal extremes.
The Coast (Lima, Paracas, Nazca)
The Southern Peruvian Coast offers two well defined seasons. From December to April is summertime, when the weather is warm and even hot (February). Although the ocean is still cold compared to other spots around the world, it's still nice for swimming and getting a tan, especially for travelers who enjoy surfing.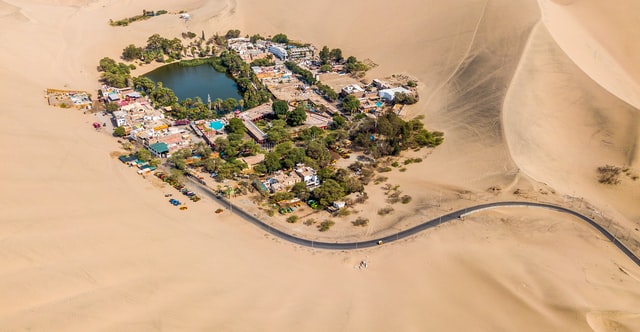 Temperatures on average range from 25–33°C / 77-91°F. There is little or no rain during these months. The beaches around Lima and the North can be packed during the months of January and February which coincide with school holidays. From May to November the temperature drops a bit and the traveler will find blankets of sea mist engulfing the coast from the south right up to about 600km / 325mls north of Lima. At this time of the year only the northern beaches such as Mancora and Punta Sal are warm enough to provide pleasant swimming.
The Jungle (Tambopata, Manu)
The so called "dry season" goes from April to October, with daily temperatures averaging 30–35°C / 86-95°F. However cold fronts from the South Atlantic are common. When this happens, the temperatures can drop to 15°C / 59°F during the day and 13°C / 55°F at night. The dry season is the best time to visit the jungle regions, since mosquitoes are not so abundant and the rivers are low, exposing the beaches. It's also a good time to spot animals, especially birds which usually hide during the rain falls. From November to March what we find is the wet season, hot and humid, when the traveler can expect heavy rain at anytime. It only rains for a few hours at a time, so it shouldn't be bad enough to spoil your trip.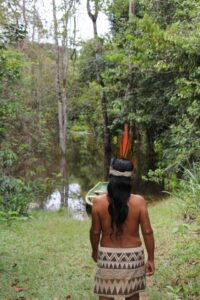 (Visited 99 times, 1 visits today)